1. PV charge controller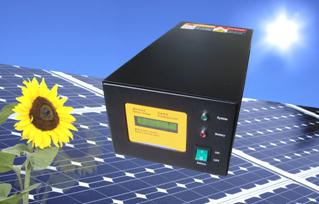 PV charge controller is a smart PV controller designed for large off-grid PV power system. It can manage battery to charge and discharge by controlling multiway of solar cells. And also automatically control solar cell cut or connect ordinally according to the change of battery voltage.This controller makes a full advantage of solar cell resource and also keep battery safe and reliable.
To meet different power stations' need, there are 12V,24V,48V,96V,120V,240V,360V and other normal series voltage level base on different battery voltage of off-grid  PV power station system project.
2. Wind & Solar Hybrid Charge Controller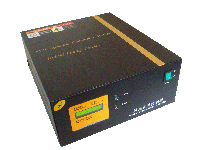 Wind and Solar hybrid generation is quite advanced renewable energy system presently. Really, continue achieving green power to utilize for our word day and night.The charge controller is used to manage power from wind-turbine and solar panel into accumulator battery intelligently and transfer automatically.
To meet different power stations' need, there are 12V,24V,48V,96V,120V,240V,360V and other normal series voltage level base on different battery voltage of off-grid PV and Wind power station system project.
3. Off-Grid Type Solar Inverter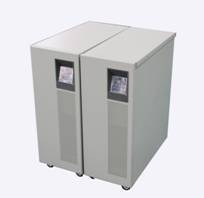 The kind of inverter is specialized designed for solar power system, which has unique appearance, specialized features and wide application. We adopt micro programming chip of 16 digits from INTEL company in USA, imported PCB in main circuit。They are all high reliability, full protection function, low THD, low price. Efficiency can be over 88%.Meanwhile they have strong load drive power of nonlinearity. Able to monitor input /output voltage and current. the inveter is for 200W to 500KW solar stations.
4. Grid tie Solar Inverter / On-Grid Type PV Inverter

1)Digital DSP Control,Isolating by transformer. LCD display protection:input power,output power; input voltage,output voltage, input current ,output current; frequency,temperature and so on.
2)Assembled by IPM of Mitsubishi made in Japan
3)Have perfect protect function,the highest dependability of the system.
4)MPPT control, duly track of maximum power output of PV module
5)Pure sine wave output, auto in-phase grid-connected, fewer harmonic wave, no disturbance or impact on grid
6)electromagnetic compatibility: EN50081,part1 EN50082,part1
7)Grid disturbance: EN61000-3-2
8)Grid text : DIN VDE 126
Item:300W-500KW,customized configuration is welcomed
5. Solar Micro Inverter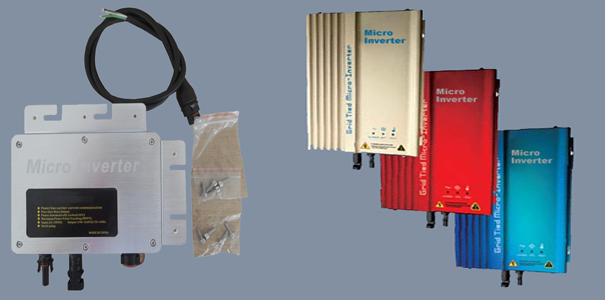 A solar micro inverter, converts direct current (DC) electricity from a single solar panel to alternating current (AC). The electric power from several micro-inverters is combined and fed into an existing electrical grid. Micro-inverters contrast with conventional string or central inverter devices, which are connected to multiple solar panels.
Micro-inverters have several advantages over conventional central inverters. The main advantage is that, even small amounts of shading, debris or snow lines in any one solar panel, or a panel failure, does not disproportionately reduce the output of an entire array. Each micro-inverter obtains optimum power by performing maximum power point tracking for its connected panel
Item: 260W, 300W, 400W, 500W, 600W, customized configuration is welcomed
For more details,please contact our sales team directly.