2. BIPV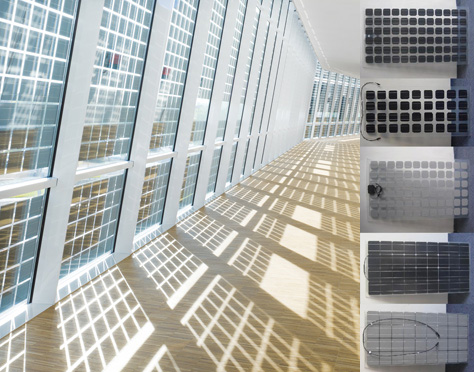 Introduction: 
BIPV integrates PV module into building as transparent roof to achieve the perfect goal both for beautiful building and solar power station,BIPV Frame has been developed as a universal PV module mounting system for various building installations with water proof function. The innovative and patented aluminum rails, UV resistant EPDM and rubber clamp make the perfect function for water proof which realizes the panel roof integration. 
Features: 
1.Place the solar cell in between of two pieces of glass, leave some space between each layer so as to let sunlight pass through. 
2.PV panel & building all-in-one structure, effectively reduce constructing cost. 
3.Specifications of the accessories and solar cell can be tailor-made according to customer's requests. 
4.The distance between solar cells is adjustable, making the light intensity controllable. 
5.The thickness of the glass scales from 3.2 to 6(mm). 
6.Junction box: can be installed on the flank or the back of the glass. 
7. Available 100-500W BIPV,customized size and specification are welcomed.